Almost all of us all have a can of wd 40 in our home, but we don't know how much it is helpful in our daily lives. So in this article, we are going to talk about 30 brilliant ways to use wd 40.
Most readers might be interested to know What does wd 40 stands for? What is wd 40 used for? and why is wd 40? The question may arise in your mind.
So wd 40 stands for water displacing. Its primary use as a solvent or dissolver can help to clean up rust or other grime. The product was launched in San Diego in 1958. Wd 40 Is first used by Convair, an aeroscope contractor. Initially, it is used to protect the outer skin of the missile from rust.
It is discovered after a lot that its use is in many household activities. Thanks to wd 40 for giving such a crazy hack in daily life activities.
So tightly grab your wd 40 can, and let's get started.
Caution:
It is harmful if swallowed, so keep it away from children. If the condition arises, go to a medical advisor.
Wd 40 is highly flammable.
Always use in well-ventilated areas.
Remove stickers and sticker stains
The stickers are very sticky. Many children stick stickers in their hands, being crazy. Many times It's tough to get off the stickers.
Although the homemade solution is not properly working to remove stickers strain.
But wd 40 did it easy. A little bit of wd 40 will help loosen the sticky thing and easily remove it with soap and water.
Just apply wd 40 on the sticky thing and left it for a minute to soak; the mess is easily removed.
Polish golf clubs
If you are a golf player and your golf clubs are getting dirty, you can shine your golf clubs with wd 40. Just apply a tiny amount onto it and rub it with a clean cloth roundly. After a while, your clubs will be shining. Not it is a crazy hack?
Remove chewing gum from hair
Chewing gum makes muddy almost all things; It is irritable when It gets stuck with hair. Sometimes children in fun stick chewing gum in their hair, as it is sticky, it impossible to remove from here. We hope that it will never happen to you.
The wd 40 did it very quickly. Spray some wd 40 on it and comb it out; no need to use snippers or scissors.
Keeps hose ends from corroding
If you have received corroding hose ends, you are searching for how to fix them. Whether it comes to keeping your garden hose end from corrosion. wd 40 here also work well to get rid of rust
Let's be straight that no one likes the sight of corroding hose ends. All you have to do is apply wd 40 onto your garden hose ends every once in a while.
While wd 40 is enough to get rid of corrosion-related issues quickly.
Cleaning and Polishing Brass Lamps
In a furnished home, brass and gold items give a warm sparkle to your household, from door knockers to the bathroom door handle and bath towel holder, furniture, gadget, to lamps. Brass is heavily used.
Although gold and brass are rush resistant, their color is deemed and discolored with time. However, you can easily clean gold and brass material as before they look by polishing. Cleaning and polishing gold and brass is a straightforward task. But commercial polishing is very effective, but we can with wd 40 in a simple way.
Also Read: The Best Robot Vacuums
Just wrap the brass and gold lamps with a wd 40 layer and left it for 15 to 30 minutes. After that, rub with a clean cloth; it will clean and polish as new as it looks before.
Remove tar from the car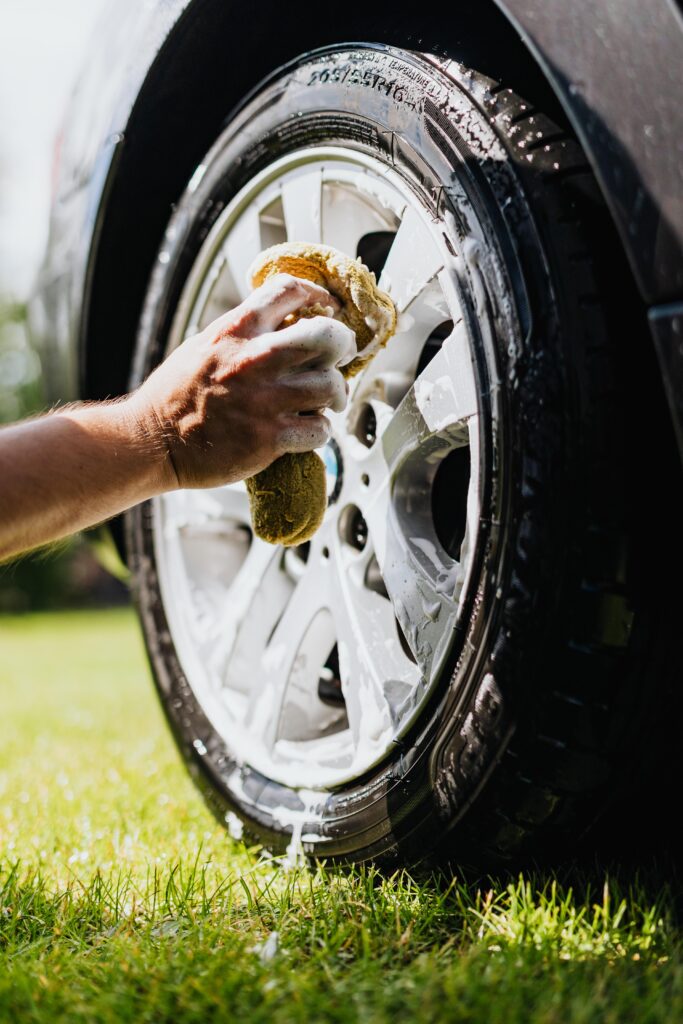 While you go on a trip or generally in the car, you might notice that road tar is stuck to the grill and bumpers of your vehicle. It looks awful, yet it's not easy to remove the sticky, black, and oil-based splatters. When we drive a car over the new roads and are left black spots on our cars. Mainly tar is the glue that can affect your car's paint. So you have to clean the tars.
You can use the wd 40 methods to remove the tar from the car. First of all, take clean clothes and wash your vehicle's portion with clean water. Then apply wd 40 and left it for 15 minutes.
After a while, the wd 40 gently wipe off the tar spots. Make sure you repeat the previous step if any tiny amount of tar is left.
Remove scuff marks from ceramic tiles
Scuff marks are the black stripes left on the ceramic or tiled floor by hard-soled shoes, high heels, toys, and a lot more. In a furnished home, scuff marks on the bottom look bad. At the same time, scuff marks may appear hard to remove, actually not challenging to remove.
One of the easiest and most excellent ways to remove scuff marks is wd 40. Just apply wd 40 on the scuff marks and gently avoid harsh rub with a clean damp cloth. Within a minute, you can see the scuff marks are gone.
Remove gum from the sole of the shoe
You are running in the morning in brand new kicks, and you might watch that the gum sticks to your sole of shoes. Isn't it irritating? And that was poorly stitched to shoes and feel uncomfortable. But thanks to wd 40. It helps you to remove the gum gently. Just take off your shoes and apply wd 40 on the sole where the gum is attached. Smoothly rub, and you can quickly get rid of the gum.
Prevent rust on metal furniture
You have brought a brand new lawn chair for outdoor sitting; it's just delivered, you are too happy. But how do you prevent rust on outdoor furniture?
When they live outdoor and in British weather. Fear not! Did you know that wd 40 is used for rust prevention? When you apply wd 40 on the metal furniture surface. After leaving the rust prevention spray for a few minutes, the water-resistant coating is ready to protect your metal furniture from rust.
Remove candle wax
Everyone loves the atmosphere in a candled deemed light. Also, we are celebrating our birthday by candle, but the wax left on the carpet or table is looking bad. Imagine you have a guest in your room. Don't you want to remove all candle wax off? Yes, you will look for a quick solution. So the answer is here.
We know that wax and water don't mix; that's why they can't be removed with water easily. For that, you have to use wd 40.
For wooden furniture, scrape off the candle wax. Spray some wd 40 on the wax, left it for a few minutes, and clean with a thick cloth. That's it.
For carpet, give some wd 40 and left it for a few minutes, and once it seems dry clean the wax with a sponge.
Clean paint brushes
Quickly want clean paint brushes? How do you clean a paintbrush and roller effectively?
For prolonged use, you have to clean the brushes and rollers after painting thoroughly. Apply a tiny amount of wd 40 on it. Wash it in water. The paint will quickly remove and make it soft.
Remove rust from nut and bolts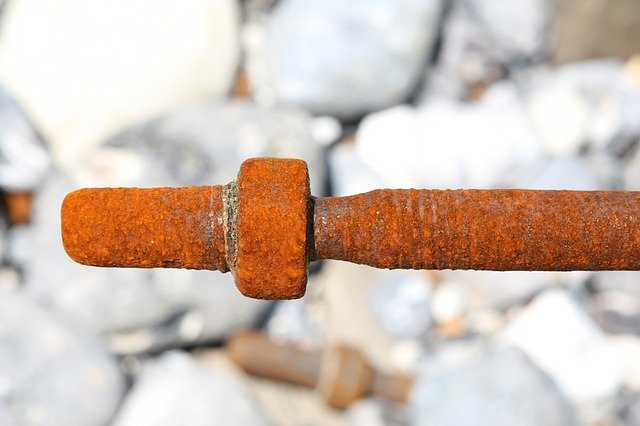 Whether it's your car, bike, or any metal, metal gets rusty for extended use and weather. Rust can rapidly affect the function of your equipment as well as the bolts as necessary.
For that, apply wd 40 on a rusty bolt and wait for a few minutes. Rub it gently you will see the result.
Remove dog mess from running shoes
Any individual likes are running in dog poo, but if you run across fields, the possibilities are you've run into something you'd first not have on your running shoes!
Wd 40 is best to clean it. Just apply some wd 40 on the portion and rub it with an old toothbrush; it will help clean the groove.
Clear up crayon marks
We all know that when we are coming back from the office, we thought about our little children may draw on a white wall. So what to do? First, keep calm and read it. There are many different techniques to remove the crayon but the most effective way to remove the crayon is by applying wd 40.
Spray it on the crayon marks and leave it for a few minutes to work. Then rub with a cloth, and you will see that the crayon marks will disappear with it.
Loosen a stuck ring?
We all love to wear rings, whether it may be rings or earrings and sunglasses. Rings are especially favorite as with them you can go everywhere, and they look fashionable. But that moment of panic comes when we have to take it off from our fingers because rings get stuck on our fingers. Now how to take it off without hurting yourself and breaking your circle?
You can apply soap, butter or oil, or Vaseline, but sometimes the rings didn't come out from the finger. You can effectively use wd 40 on your finger and gently pull the ring from your finger. You will see that the crew come out very smoothly.
Clean Piano keys
Are you a piano lover? If yes, you don't want to hit the yellow and dirty keys rather than the clean and white keys. But before applying the method, please read the manufacturer's notice on the piano.
For cleaning piano keys, you may use wd 40. Just apply and left it for a few minutes, and you will see the magic.
Keep squirrels off your bird's feeder
As a homeowner, you might have all kinds of damage and mess created by the squirrels. They enjoy torturing you by destroying landscaping and making a mess with birds feeders.
Wd 40 can keep your bird feeders well lubricated and squirrel-free.Thanks to the maker of the wd 40.
Snow shovel
If you ever have enough snow you need to get the scoop or shovel. If you want to do this job too quickly means you have to stick the snow with the shovel, then you have to use a little spritz of wd 40. Just give some wd 40 on it, then it will speed up the process.
Keep your shower doors shiny
Are you unhappy with the dirty shower door? If your relatives come to your home, you feel something bad about the shower doors. If you are searching for a quick way to keep your shower doors shiny, then apply wd 40 on the door. Rub it with cloth, and you will get the shower doors shiny.
Car Interior Cleaning
If you have a luxury car, then you want to get it shiny all time. Sometimes environmental pollution makes cars' interiors dirty. It becomes necessary to the car from the exterior as well as the interior.
Spray some wd 40 onto a cloth and round over the interior of the car. This will act as a sealant and protect your dashboard from future pollution and make it shiny.
Lubricate beard trimmers
If you have a beard to trim, then wd 40 helps you keep lubricating your beard trimmer. Apply wd 40 periodically on beard trimmer to keep it functioning smoothly.
Stop animals rummaging in the bin
Animals cant climb in a slippery place. That knowledge is the main principle of working wd 40 to stop animals rummaging in the bin.
If a rat, squirrel, and other creature want to rummage in the bin, spray some wd 40 around the base. They cant climb.
Clean carpet stains
Your dog or child is seen with a joker-like red lipstick smile. Red suddenly appeared on your carpet. What to do? Keep cool and hold the can of wd 40 tight. You have to follow the steps to clean carpet strains with wd 40. First, spray the strain with wd 40 to stop the strain seating in fibers. You left it for a few minutes. Then rub with cloth you will see that strain will vanish.
Shine your outdoor sculptures
Almost you have a sculpture outdoor for you. Do you know that it's become rusted with time and in nature? If you know when you are searching for shining your outdoor sculptures, Then wd 40 is usefully handy to shine your outdoor sculpture. Just apply to it and rub it with a clean cloth. That's it; you will see the changes.
Protect kitchen utensils
All of our kitchen utensils are made of stainless steel and aluminum; They become rusted with time because we use them regularly for household use. We should protect the utensils from rust, And thanks to the crazy hack of wd 40. It helps to protect the utensils from rust.
Just apply over the utensils and left them for a few minutes.
Clean a rusty showerhead
If your shower head is affected by rust, then you can use wd 40 on it. You have to use the same procedure as applying then rub. Just do it.
Clean an ashtray
If you are a smoker, then you have an ashtray to keep the ash off your cigarette, But after a time it gets full, then you have to clean your ashtray with water, again and again, you use, but a black stain of ash is left on the inner side of the ashtray. Cleaning it with a wd 40 is a very easy job.
Just apply on the inner side of the ashtray; gently rub with your cloth and clean it.
Shine seashells
When you visit the seaside, you may collect seashells and keep them in front of the wardrobe. But after a time, its color was deemed. If you apply a small amount of wd 40 on it, you will benefit within a minute.
Keep metal wind chimes rust-free
There's nothing like the light twinkling of wind chimes on a hot Summer's day. For colder, rainier days, wind chimes have to put up with a lot.
Just spray on it to remove rust.
Clean & shine drinking glasses
Glasses and mirrors windows are dust magnets even if you clean them regularly. Further, despite meticulous cleansing, the result never seems that satisfying. The glass never looks completely clean; there are invariably a few strips of trash or offensive lines that remain. This should show you that you need to use suitable elements. Yes, cloth and water or dust are not enough to ensure a spot-free and streak-free mirror.
There are many several processes of cleaning and shining glasses, but among the easiest and coolest ways is to apply wd 40 on it. It will help you to remove residue and shine drinking glass.
Here are 30 brilliant ways to use wd-40. Hope you would like my article. Share this article and let's know the people wd-40 tips and tricks of use in daily life. Share my article and encourage me.
You can check WD 40 on amazon from the below products links